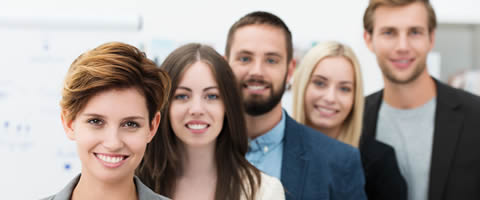 Let us be a resource for you and your family as you navigate the process of deciding on the correct addiction treatment option.
All calls are 100% confidential and completely free of charge.
Alcohol Rehabs York, Pennsylvania
When an individual from York, Pennsylvania commits to an Alcohol Rehab Program for the treatment of their drug addiction, they have the encouragement of other people who are in the same boat and have also had problems with regards to chronic drug abuse. Having camaraderie in an Alcohol Rehabilitation Facility from other clients who are also trying to recover can make it easier for a person to open up by sharing their struggles and start to work through the root issues that have contributed to their substance abuse problem. The recovering individuals in the York Alcohol Rehabilitation Facility also receive support from the knowledgeable staff in the facility, at all times, 24/7. All these benefits of a Drug and Alcohol Rehab Center in York, PA can help provide the best chances for the individual effectively follow through with their goal of long term abstinence.
A York Substance Abuse Program also allows an individual from York with a drug or alcohol problem or an ongoing pattern of continual substance abuse to reside in a substance free facility; which can serve as a practice ground for experiencing life in a social environment completely abstinent of all drug or alcohol use. A person that has continually abused drugs and/or alcohol for a long period of time might not even remember how to relate and communicate effectively with others without being under the influence. After completing a quality Alcohol Rehab Program, the recovering individual can continue with his/her life in York with the ability to live a confident, productive life, free of addiction.
Questions? Need Help?
Call now to speak with an addiction treatment specialist who can help you find the best rehab program that fits your personal situation.
Residential • Detox • Inpatient • Outpatient • Short Term • Long Term • Low cost • Insurance • Executive • Private
---
(866) 608-6148
Alcoholics Anonymous Meetings in York, Pennsylvania
Agape Group
Christ Luth. Ch.
80 S. Main St
York, Pennsylvania. 17407

Meeting Times
Saturday - 7:30 PM

Courage To Change
White Block Bldg. Behind Etzweiler Funeral Home
1111 E. Market St.
York, Pennsylvania. 17403

Meeting Times
Tuesday - 8:00 PM

Fellowship Group
St. Paul's Luth. Ch.
25 W. Springettsbury Ave. At Corner Of S. George St
York, Pennsylvania. 17403

Meeting Times
Sunday - 7:30 PM
Wednesday - 8:00 PM

Fourth Dimension Group
Trinity Umc
241 E. King St.
York, Pennsylvania. 17403

Meeting Times
Tuesday - 7:30 PM

Fresh Start For Beginners
First Presbyterian Church
225 E. Market St. At S. Queen
York, Pennsylvania. 17403

Meeting Times
Thursday - 7:00 PM

Full Flight From Reality
Trinity United Ch. Of Christ
32 W. Market St
York, Pennsylvania. 17401

Meeting Times
Thursday - 7:00 PM

Gratitude Group
St. Paul's Umc
128 S. Belvidere Ave.
York, Pennsylvania. 17401

Meeting Times
Wednesday - 7:00 PM
Friday - 7:30 PM

Grope Group
Lutheran Memorial Evangelical Luth. Church
1907 Hollywood Dr.
York, Pennsylvania. 17403

Meeting Times
Wednesday - 8:00 PM

Grupo Cojelo Suave
135 W. Philadelphia St.
York, Pennsylvania. 17401

Meeting Times
Saturday - 6:30 PM

Grupo Honestidad
St. Mary's Church
309 S. George St
York, Pennsylvania. 17401

Meeting Times
Thursday - 7:30 PM

Happy Hour Group
Church Of The Brethren
645 Madison Ave.
York, Pennsylvania. 17404

Meeting Times
Monday - 8:00 PM

Happy Joyous & Free Group
St. John's Evangelical Lc
Corner Of New Freedom Rd. & East Main St.
York, Pennsylvania. 17404

Meeting Times
Thursday - 8:00 PM

Keep It Green Group
York Hospital
1001 S. George St
York, Pennsylvania. 17403

Meeting Times
Monday - 7:00 PM
Wednesday - 7:00 PM
Thursday - 7:00 PM
Friday - 7:00 PM
Saturday - 9:30 AM

Language Of The Heart
York Area Group
203 E. Philadelphia St.
York, Pennsylvania. 17403

Meeting Times
Saturday - 6:00 PM

Meet & Eat Group
White Block Bldg. Behind Etzweiler Funeral Home
1111 E. Market St.
York, Pennsylvania. 17403

Meeting Times
Monday - 12:00 AM
Tuesday - 12:00 AM
Wednesday - 12:00 AM
Thursday - 12:00 AM
Friday - 12:00 AM

Otterbein Umc
301 W. Philadelphia St
York, Pennsylvania. 17401

Meeting Times
Monday - 8:00 AM
Tuesday - 8:00 AM
Wednesday - 8:00 AM
Thursday - 8:00 AM
Friday - 8:00 AM
Saturday - 8:00 AM

Otterbein Umc 2
Otterbein Umc
301 W. Philadelphia St
York, Pennsylvania. 17401

Meeting Times
Monday - 5:30 PM
Tuesday - 5:30 PM
Wednesday - 5:30 PM
Thursday - 5:30 PM
Friday - 5:30 PM

Pathway To Peace
Faith Umc
126 E. Market St.
York, Pennsylvania. 17406

Meeting Times
Monday - 7:30 PM

Phoenix Study Group
Lutheran Memorial Evangelical Luth. Church
1907 Hollywood Dr.
York, Pennsylvania. 17403

Meeting Times
Monday - 8:00 PM

Rainbow Group
Trinity Luth. Ch
415 N. West St.
York, Pennsylvania. 17404

Meeting Times
Thursday - 8:00 PM
Saturday - 8:00 PM

Ridgewood Group
Mt. Zion Ucc
1054 Ridgewood Rd.
York, Pennsylvania. 17406

Meeting Times
Thursday - 8:00 PM

Roosevelt 12&12 Group
West York Church Of The Brethren
5101 Darlington Rd.
York, Pennsylvania. 17408

Meeting Times
Wednesday - 8:00 PM

Saturday Night Reflections
Covenant Moravian Church
901 Cape Horn Rd
York, Pennsylvania. 17402

Meeting Times
Saturday - 9:30 PM

Search For Serenity
Lutheran Memorial Evangelical Luth. Church
1907 Hollywood Dr.
York, Pennsylvania. 17403

Meeting Times
Tuesday - 8:00 PM

Search For Serenity Group
Lutheran Memorial Evangelical Luth. Church
1907 Hollywood Dr.
York, Pennsylvania. 17403

Meeting Times
Sunday - 8:00 PM

Sobriety First Group
Pleasureville Umc
2606 N. Sherman St.
York, Pennsylvania. 17406

Meeting Times
Sunday - 7:30 PM
Wednesday - 7:30 PM

Turning Point
Otterbein Umc Of Spry
50 School St
York, Pennsylvania. 17402

Meeting Times
Thursday - 6:00 PM

Weekend Steps Group
York Hospital
1001 S. George St
York, Pennsylvania. 17403

Meeting Times
Sunday - 9:30 AM

White Rose Group
Heritage Cathedral
813 E. Market St.
York, Pennsylvania. 17403

Meeting Times
Friday - 8:00 PM

Women In Recovery
Providence Presbyterian Ch.
1215 Church Rd.
York, Pennsylvania. 17404

Meeting Times
Wednesday - 6:30 PM

Womens Step Study
Pine Grove Umc
Leader Heights Rd.
York, Pennsylvania. 17404

Meeting Times
Tuesday - 7:00 PM

York Area Group
203 E. Philadelphia St.
York, Pennsylvania. 17403

Meeting Times
Sunday - 12:00 AM
Monday - 12:00 AM
Tuesday - 12:00 AM
Wednesday - 12:00 AM
Thursday - 12:00 AM
Friday - 12:00 AM
Saturday - 12:00 AM

York Area Group 2
York Area Group
203 E. Philadelphia St.
York, Pennsylvania. 17403

Meeting Times
Sunday - 9:30 AM
Monday - 9:30 AM
Tuesday - 9:30 AM
Wednesday - 9:30 AM
Thursday - 9:30 AM
Friday - 9:30 AM
Saturday - 9:30 AM

York Area Group 3
York Area Group
203 E. Philadelphia St.
York, Pennsylvania. 17403

Meeting Times
Monday - 6:30 PM
Wednesday - 6:30 PM

York Area Group 4
York Area Group
203 E. Philadelphia St.
York, Pennsylvania. 17403

Meeting Times
Sunday - 7:30 PM
Tuesday - 7:30 PM
Thursday - 7:30 PM
Friday - 7:30 PM
Saturday - 7:30 PM

Al-Anon Family Support Group Meetings in York, Pennsylvania
Better Days AFG
55 Albright Drive Hanover
York, Pennsylvania.

Meeting Times
Wednesday - 8:00 PM

Circle Of Hope AFG
601 Wilson Avenue Hanover
York, Pennsylvania.

Meeting Times
Monday - 8:00 PM

Delta C.A.L. AFG
308 Slateville Road Delta
York, Pennsylvania.

Meeting Times
Sunday - 8:00 PM

Family Of Hope
1 New Street Glen Rock
York, Pennsylvania.

Meeting Times
Tuesday - 7:30 PM

High Hopes AFG
839 West Market Street York
York, Pennsylvania.

Meeting Times
Tuesday - 7:00 PM

Let Go Let God AFG
109 E. Main Street Dallastown
York, Pennsylvania.

Meeting Times
Tuesday - 7:00 PM

Mustard Seed
140 North Beaver Street York
York, Pennsylvania.

Meeting Times
Monday - 7:30 PM

Pleasureville AFG
2606 N. Sherman Street York
York, Pennsylvania.

Meeting Times
Sunday - 7:30 PM

Post Meridian AFG
947 N. George Street York
York, Pennsylvania.

Meeting Times
Tuesday - 1:00 PM

TGIF AFG
1850 Normandie Drive York
York, Pennsylvania.

Meeting Times
Friday - 7:00 PM

Thursday At Noon AFG
East Forrest Avenue Shrewsbury
York, Pennsylvania.

Meeting Times
Thursday - 12:00 PM

Thursdays Steps & Traditions
397 Tyler Run Road York
York, Pennsylvania.

Meeting Times
Thursday - 12:00 PM

Wednesday Nite At Shrewbury AFG
74 E. Forrest Avenue Shrewsburry
York, Pennsylvania.

Meeting Times
Wednesday - 7:00 PM

Narcotics Anonymous Meetings in York, Pennsylvania
Anchor A Club
29 North Beaver Street
York, PA. 17403
Notes: Never Too Late Group Format Varies Closed

Meeting Times
Friday - 10:00 PM

Awakenings Recovery House
242 Chestnut Street
York, PA. 17403
Notes: Awakenings Group DiscussionParticipation Open

Meeting Times
Wednesday - 1:00 PM
Friday - 7:00 PM
Saturday - 7:00 PM

Calvary United Methodist Church
11 Richland Avenue
York, PA. 17403
Notes: War is Over Group DiscussionParticipation, Non-Smoking Open

Meeting Times
Monday - 7:00 PM
Saturday - 12:00 PM

Christ Lutheran Church
29 South George Street
York, PA. 17401
Notes: Basic Text Group Non-Smoking, Step, Tradition Closed

Meeting Times
Wednesday - 7:30 PM

Good Shepherd Lutheran Church
135 South Hartley Street
York, PA. 17404
Notes: Midday Meditation Group DiscussionParticipation Closed

Meeting Times
Thursday - 12:00 PM
Friday - 12:00 PM

Grace Lutheran Church
150 Jefferson Avenue
York, PA. 17404
Notes: Together We Came... Believe Group DiscussionParticipation, Candlelight Open

Meeting Times
Tuesday - 7:30 PM
Friday - 7:30 PM

Grace Reformed Church Of Christ
225 North Hartly Street
York, PA. 17404
Notes: Saturday Night Live Group Speaker Open

Meeting Times
Saturday - 7:30 PM

Lutheran Unitarian Church
408 West Market Street
York, PA. 17406
Notes: Free at Last Group Non-Smoking, Step, Tradition Open

Meeting Times
Monday - 12:00 PM
Wednesday - 12:00 PM

Missionary Church
1497 West Philadelphia Street
York, PA. 17404
Notes: Keep it Simple Group Step, Candlelight Closed

Meeting Times
Tuesday - 6:10 PM

New Life Ministries
595 West Market Street
York, PA. 17406
Notes: Miracle on West Street Group DiscussionParticipation Open

Meeting Times
Monday - 9:00 AM
Tuesday - 9:00 AM
Wednesday - 9:00 AM
Thursday - 9:00 AM
Friday - 9:00 AM
Saturday - 9:00 AM

Princess Center
368 West Princess Street
York, PA. 17401
Notes: Grupo Por Que Estamos Aqui Format Varies Open

Meeting Times
Monday - 7:00 PM

Princess Street Center
Penn And Princess Street
York, PA. 17403
Notes: Hanging Tough Group Open

Meeting Times
Friday - 7:00 PM 10:00 PM

Salvation Army
50 East King Street
York, PA. 17401
Notes: Brother to Brother We Recover Gp DiscussionParticipation Closed

Meeting Times
Thursday - 7:00 PM

Spanish Center
200 East Princess Street
York, PA. 17404
Notes: Another Chance at Life Group Topic, DiscussionParticipation, BeginnerNewcomer Open

Meeting Times
Sunday - 4:00 PM
Tuesday - 7:00 PM

Whatevers There Group
2580 Mount Rose Avenue
York, PA. 17403
Notes: Whatevers There Group Literature Study Open

Meeting Times
Saturday - 6:30 PM

York Hospital
1001 South George Street
York, PA. 17403
Notes: You Gotta Wanna Group Non-Smoking, Topic, DiscussionParticipation, Step Open

Meeting Times
Sunday - 7:00 PM